Whether you're looking for an administrative job or a position in the construction industry, a powerful resume will bring results. The phone will ring, interviews will be set, and opportunities will be presented. Most job seekers are aware that hiring managers spend precious little time looking at individual resumes. So, you need to capture their attention quickly and make them want to read more. In addition to incorporating information that will pull them in, you also want to avoid other problems that will get your resume tossed quickly in the trash can. As a temp agency who sees hundreds of resumes each week, here are 6 tips for writing a resume that brings results.
1. Tailor your resume to the job.
Each resume you send out needs to be customized for the job you are applying for. Take your cue from the job description, noting what keywords are used and what kinds of skills are emphasized. Then use the same keywords in your resume, highlighting accomplishments that relate to the sought-after skills mentioned in the job description.
Never
do the following:
Lie about job titles, dates of employment, and awards
Inflate statistics or percentages when speaking of accomplishments.
Falsify college or grad school degrees.
Background checks are commonplace in this market, and a temp agency is no exception. Honesty is always the best policy!
2. Focus on accomplishments, not job duties.
You are not going to impress anyone by simply listing job duties and responsibilities, try to make a more compelling case by showcasing your personal and/or team achievements. For example: Did you create reports, or did you extract and organize sales data among 10 different Excel spreadsheets and deliver it to key shareholders monthly? Whenever possible, illustrate how you changed or improved processes or procedures. Include facts and figures to support your statements. You should not just say you increased sales; tell them by how much.
Quick Tip:
You don't need to give information about every job you have ever had. If previous jobs are irrelevant to the one you are applying for, you can simply provide a quick summary or remove it altogether.
3. Use active verbs.
Active verbs have the name because they show movement and action. For example, words such as
led, managed, planned, produced,
and
generated
are all active verbs. These are the kind of words to use in your resume to show your skills and abilities.
4. Highlight important skills.
Skills that are essential to the job should be listed at the top of the resume in the professional summary. Think of it as
an elevator pitch
– a short, powerful statement about why the company should hire you.
5. Really watch for grammar and spelling errors.
This may seem so obvious that it does not need to be mentioned, but you'd be surprised how often errors crop up in resumes and job applications. After putting together many resumes for different job opportunities and reading them over, you are prone to skim the writing and fill in the gaps mentally. It then becomes easier to miss errors. To prevent this, have friends or family members help out by reading the resumes. Each person should focus on one area, such as spelling or grammar, and punctuation. When a hiring manager sees an error, it does not make a good impression and can sink your chances of getting an interview.
6. Watch your formatting.
Your resume needs to be well-organized and easy to read. Avoid large blocks of print and long sentences. Make sure you have adequate white space, using headings and short, compelling phrases. Use boldface and italics where appropriate, such as headings and text that you want to stand out. Some people try to squeeze in more information by using a smaller font and shrinking the margins. But this is not a good idea because it makes the resume harder to read, and a hiring manager is not going to take the time to pick their way through it. Review and edit your resume several times to make sure you have trimmed all unnecessary information, that your writing is simple, clear and direct, and not wordy.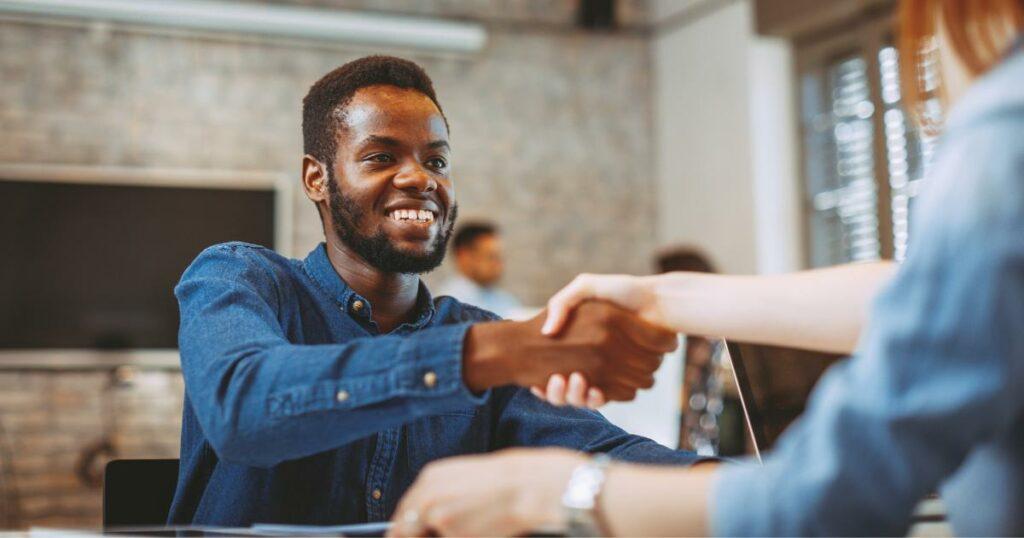 Selectemp Can Help
When your resume is a strong, accomplishment-driven example of your experience, it can open doors and lead you to
great opportunitie
s. But when your resume is poorly written and filled with filler information, it won't bring you the desired results. If you read through these tips and aren't sure where to start, that's where we come in. Selectemp provides free support services to industrial, construction, and administrative assistant candidates including
resume revisions
and
interview prep
.