Roseburg
Selectemp's Roseburg branch is located in Southern Oregon, known as the 100 Valleys of the Umpqua.
Address:
3019 NW Stewart Parkway,
Suite 305
Roseburg, OR 97471
Phone: 541.440.4844
Fax: 541.440.8499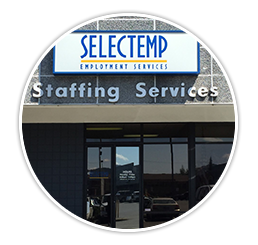 Established in March of 1994, Selectemp Roseburg has been dedicated to working within our community to provide qualified and experienced staff for over 30 years.
We service many different industries such as Administrative/Clerical, Construction (Residential/Commercial), Industrial, Millwork, Production, Warehouse, and more. We also participate in many different community associations such as: Roseburg Chamber of Commerce, Umpqua Valley Home Builders Association, Oregon Work Source, Douglas County Employers Council, Umpqua Community College and many other local associations.
We are dedicated to Matching Talent with Opportunity, Building Long Lasting Relationships, and Delivering Extraordinary Service each and every day! We invite you to visit our office and meet our exceptional staff. We're looking forward to meeting you!
Send us a note…
We'd love to hear from you! If you can't find what you are looking for – send us a message and someone from our team will be in touch shortly.