Sheila Is Retiring
On Friday, May 27, Sheila Cox hangs up her hat as Selectemp president and begins the next chapter of her life: Retirement.
With her youngest graduating high school in June (that makes three babies that Selectemp has seen all through their schooling!) and her husband retired, Sheila will be trading 10-12 hour workdays for lots of travel and relaxation — even wintering in their motor coach in sunny California.
Sheila spent the last 28 years of her career at Selectemp, rising the ranks from a temporary employee to staffing manager to branch manager, then VP of Operations to President. With so many memories and accomplishments under her belt, it's only fitting that we share a non-exhaustive list of things we love about Sheila.
7 Things We Love About Sheila
Here are 7 things we love about Sheila that every good leader should aspire to be.
1. Mentorship. As a mentor, Sheila is someone you can trust and rely on without hesitation — something her coworkers can attest to.

"Watching the promotions of people I hired, trained, developed, mentored, and truly cared about over the years was (and will continue to be) sweeter than anything I have ever accomplished before," Sheila expressed.

We'd all be so lucky to have a boss who leaves that kind of legacy!

2. Support and Validation. Anna Hunt, Claims Manager at Selectemp, remembers the first time in her career that she truly felt seen and validated by her boss. Spoiler: it was Sheila!

"When I was still a talent acquisition newbie, there was a team meeting that consisted of passionate discussion that had a lot to do with perceptions and breakdowns in communication. I was angry, and when I was asked to speak, all I could muster was that I did not want to speak at that moment until I had collected myself," recalls Anna.

"I thought I would get in trouble, but Sheila was extremely receptive and respected that I needed to step away and come back. And it was the catalyst I needed to find my voice and use it to grow within the organization."

3. Giving back to her community. In 1996, Sheila joined the Eugene Active 20-30 Club, a club that serves and raises funds for the special needs of children in the community. She served on the Active 20-30 Club's board for over two years before becoming an Officer, and then received her past-active life status in 2008. From 2014 until December 31, 2021 Sheila served on the Eugene Active 20-30 Foundation Board, serving as Board President twice during her tenure. The Foundation plays a critical role in large, tax-deductible donations to the club that provide assistance and services to the children of Lane County, OR.

In August of this year, Sheila will be awarded the Active 20-30 Foundation Lifetime Achievement Award. She is incredibly humbled to have been chosen for this award by her peers who have also served in the Club & Foundation.

Sheila also sits on the Development Committee for Lane County CASA, an organization that provides a voice to children in the foster system.

4. Perspective. Having experience in almost every facet of the staffing industry, she's gained valuable perspectives from so many different vantage points. Shana Barrett, Regional Vice President of Selectemp, says Sheila's unique ways of looking at things is unlike anyone else she's ever worked with.

"Sheila has always been the sounding board I needed to air my thoughts and ideas," Shana muses. "She will either validate that I am on the right path or give me a different perspective. Sheila can look at facts and logic without getting clouded by the emotions that sometimes come with making decisions."

5. Wit. A sense of humor is important in life, and Sheila is no exception. "She is hysterical!" laughs Shana. "We have laughed to the point where tears were literally rolling down our faces more times than I can remember."

6. Realness. At the same time, Sheila is real and direct. You always know what you are getting and where you stand — something that her entire team appreciates.

7. Friendship. How many of us can honestly say that we have a lifelong friendship with our boss? The Selectemp team can. She has been a leader, mentor, and business partner, but above all, she's been a great friend.
Be a Sheila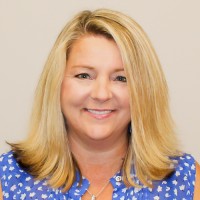 If you're in a leadership role, be a Sheila. Because the Sheilas of the world have coworkers who say things like "I am so thankful for the time we've been able to work together and for the trust she has placed in me."
"Playing a small part in other's achievements, the lessons I've learned, and the lifelong-friendships I've made will be the legacy I leave behind," Sheila says emphatically.
Sheila, the entire Selectemp team and TalentLaunch family thanks you for 28 incredible years of service, and wish you a retirement as wonderful as you are.
Share Your Best Wishes
Do you have a Sheila story or retirement sentiment that you'd like to share? Hop on over to our Facebook or LinkedIn pages and tell us there!