The Labor Shortage: The Skills Gap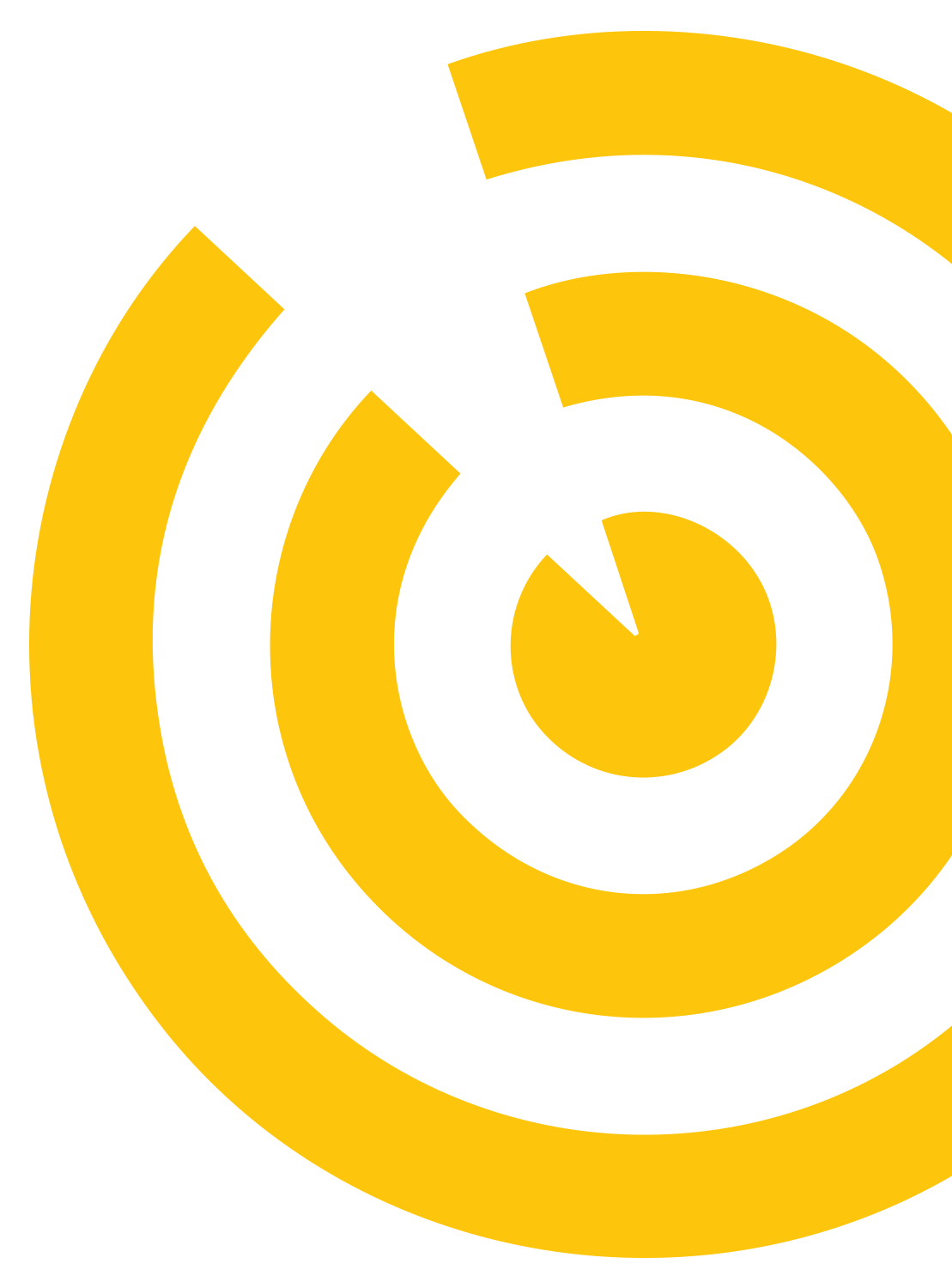 Businesses face challenges to their success constantly: new competitors, waning demand, shifting technology preferences, and most recently a global pandemic leading to the economic uncertainty that has shifted the future of work, causing businesses to go into survival mode.
The growing impact of the global pandemic has shown major disruption and lack of preparedness threatening businesses to sink.
The operational challenges everyone has been hit by, even us, has caused unprecedented workforce disruption but has led us to meaningful change to ramp up and reinvent our businesses.
Based on the overwhelming reality of COVID-19 we see five growing workforce gaps that are shaping the future of business across all industries.
While many businesses are in uncharted waters and continue to face threats to their success, those who prioritize the "now" and the disruption in business will avoid the significant shortfalls while implementing massive change to address the new workforce gaps. Today we're equipped and prepared to share our knowledge and what shifts you need to take on the first workforce gap, the skills gap. 
Chapter 1:
The Skills Gap
A skills gap is the difference between skills employers want or need, and skills their workforce offers. Recognizing a skills gap means realizing you can no longer advance, keep up with previously set goals, or be competitive unless specific skills are learned or improved.
 In a study done by CareerBuilder, 1 in 5 workers admit their professional skills are lagging behind, and 92% of executives say they are aware of a skills gap in their own organizations. Companies are coming to realize that across industries, there aren't enough skilled professionals to fill every unique job posting. In the manufacturing industry, for instance, there are 3.5 million jobs open, but only 1.5 million people have the proper skills and knowledge to be hired for these positions.
 Skills gaps aren't just popping up in industrial settings where workers need to learn new production methods. Finance, retail, manufacturing, and legal firms are all experiencing a new demand for technical skills. Today, nearly 80% of companies are in the process of a digital transformation, but the workforce hasn't caught up with the growing demand. While technology rapidly changes, people have trouble keeping up, creating a learning curve that results in skill gaps.
 While every organization's situation will be different, there is a general three-step process to address skills gaps. The longer you wait to address, the more your bottom line may suffer, so make it a priority for your organization to implement this resolution process.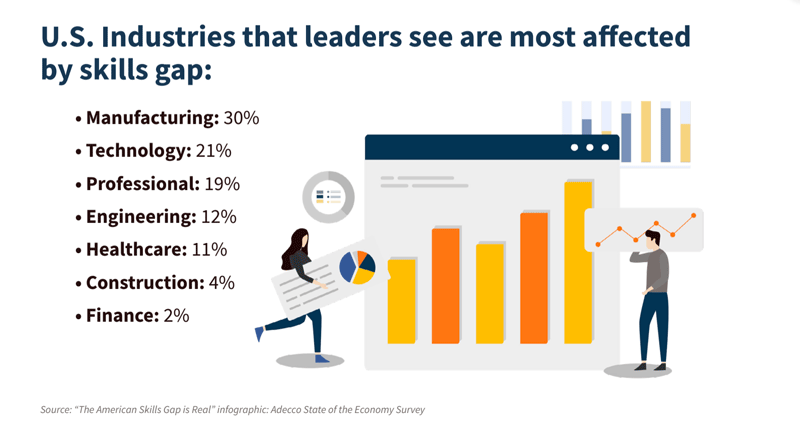 To Fix a Skills Gap, You Must Recognize It.
 The sooner you acknowledge that a skills gap exists, the better your chances of avoiding loss of productivity. Certain red flags can indicate a skills gap within the workplace. Early warning signs include:
1. Diminishing returns
2. Performance and productivity loss
3. Lack of involvement in leadership/management
4. Lack of innovation
 Once you've acknowledged the red flags and feel that a skills gap exists, it's time to start developing a strategy to fix the issue. Order of operations matters. The problems caused by skills gaps are serious, but you don't want to rush into creating a fix without fully understanding the nuances of the problem. Figure out where the problems truly lie, then move efficiently to address them.
Three Steps to Bridging the Skills Gap
While every organization's situation will be different, there is a general three-step process to address skills gaps. The longer you wait to address, the more your bottom line may suffer, so make it a priority for your organization to implement this resolution process.
Step 1: Identify the Skills You're Lacking
Before you can effectively find and hire quality talent or teach your existing workforce to overcome skills gaps, you must first determine what critical skills you are currently missing. Build a list of the specific skills your company desires for critical positions that might be lacking as long-time associates retire or trends push your business in a direction that results in new skills being required. Think not only about what you'll need today, but what you'll need next year, the year after, or five years from now based on strategic initiatives and industry meta trends. The world of work changes quickly, so be as proactive as you can.
Once you have your list of desired skills, compare it to the skills your employees already have. Pull from quantitative data, such as employee assessments, but realize you may need to rely on qualitative insights like manager/supervisor input, too.
Here is a skills gap analysis template to help inform your decisions.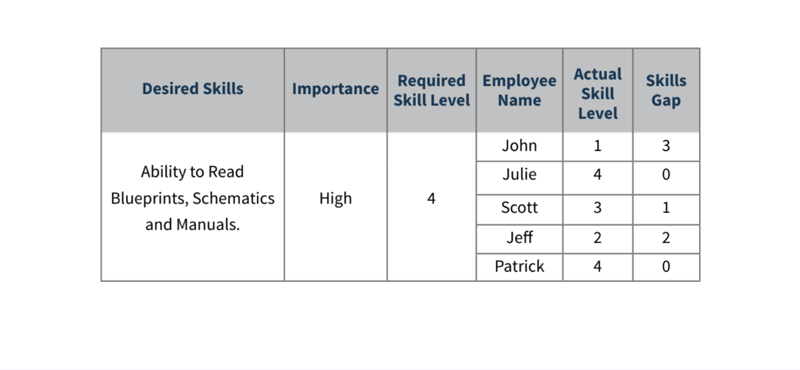 This is a starting point to help you gain a clear picture of where the skills gaps exist and where workforce development or new hires will be most impactful.
To perform a skills gap analysis, simply define your organization's desired skills and rank them of importance and the skill level needed. In the last three columns list individual employees and their skill level. In the final column subtract the required skill from actual skill level and this will provide your total skills gap per individual employee.
Upon conducting a skills gap analysis you will see how well the company operates, and you'll identify the skill gap of each of your employees, allowing you to determine where training or hiring is suitable.
Step 2: Prioritize Getting Your Current Employees Up to Speed 
Training current employees can be just as effective and even less expensive than hiring externally every time you notice the desired skill is missing. According to SHRM, the average cost-per-hire is $4,129, so consider where you might be able to shift around or "train up" existing workers to fill skills gaps.
Internal candidates know your company, its practices, and procedures, and they have already formed relationships with clients and coworkers. They are well equipped to hit the ground running. Besides, in many cases, it is difficult to find new hires with the skills you need, especially in a tight job market. You are better off working with what you have for starters and investing in a training infrastructure tailored to the needs of your industry today and tomorrow.
Introducing and encouraging continuous learning for everyday workflows in an ever-changing business environment can bring lucrative rewards. Companies who invest in training have a 24% higher profit margin than organizations that spend less on training. And, making an investment in employee learning is not just important to your bottom line…it's important to your employees. According to ClearCompany, 68% of employees say training and development is a company's most important policy.
Training and development shouldn't be seen as a time-limited activity but as an ongoing process. Internal leaders must work together and share the same vision in order to successfully prepare their teams for the future. Building on the list of skills your workforce will need over the next two to five years (assembled in Step 1), begin working with your training team on developing materials and courses to get your workforce up-to-speed.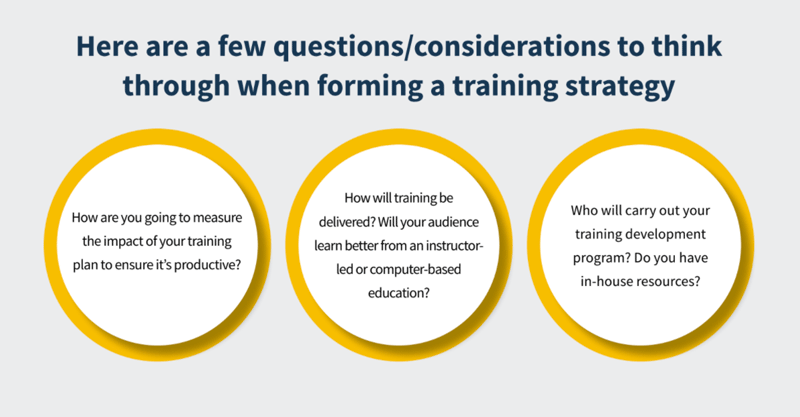 If you're thinking a new training program cannot be executed by your current HR team, consider bringing in a third-party training firm to help.
Step 3:
Seek Assistance as Needed to Fill Employment Gaps
Training your workforce is a great starting point, but it may not help you completely overcome your skills gaps. As you reference your list of skills your workforce will need moving forward, consider how you can augment your existing, trained workforce with new talent that fits your organization's needs as you build an employee base prepared for the future. 
Working with a third-party is a great way to find the talent you need to help fill your skills gaps. Partnering with a staffing agency that specializes in filling positions like the ones you're seeking will often help you overcome your employment gaps more efficiently (and with better long-term results) than if you handle all urgent hiring yourself. The quick, compelling results these companies provide are possible because they often have access to a pool of interested candidates already, and they can provide flexible options to fit your needs, from temporary workers to full-time associates.
At Selectemp we diligently screen all applicants to make sure we are hiring the highest-quality candidates that have the right skills and knowledge for the job at hand, both temporary and permanent. Partnering with the right niche staffing network could bring unprecedented value not only to filling your skills gap but to your overall staffing strategy.
Read the next chapter…
Baby Boomer Mass Retirement: The Retirement Gap
75 million baby boomers are expected to retire in the coming years and now COVID-19 will lead to a spike with older workers facing the high percentage of unemployment and are at more risk of getting the virus than younger workers. Thus, causing baby boomers to voluntarily withdraw from the workforce. It's clear you will need a strong workforce strategy to fill the knowledge gap that comes with some of your longest-standing, most experienced employees walking out the door. This chapter outlines effective succession planning that will help replace tribal or technical knowledge.
Download the complete eBook!
As we start a new decade, companies are quickly realizing they're facing one, or all, of these workforce challenges. Download this eBook for the full guide on bridging the 5 workforce gaps that are shaping the future.